Plastic Tealights & Votive Candle Cups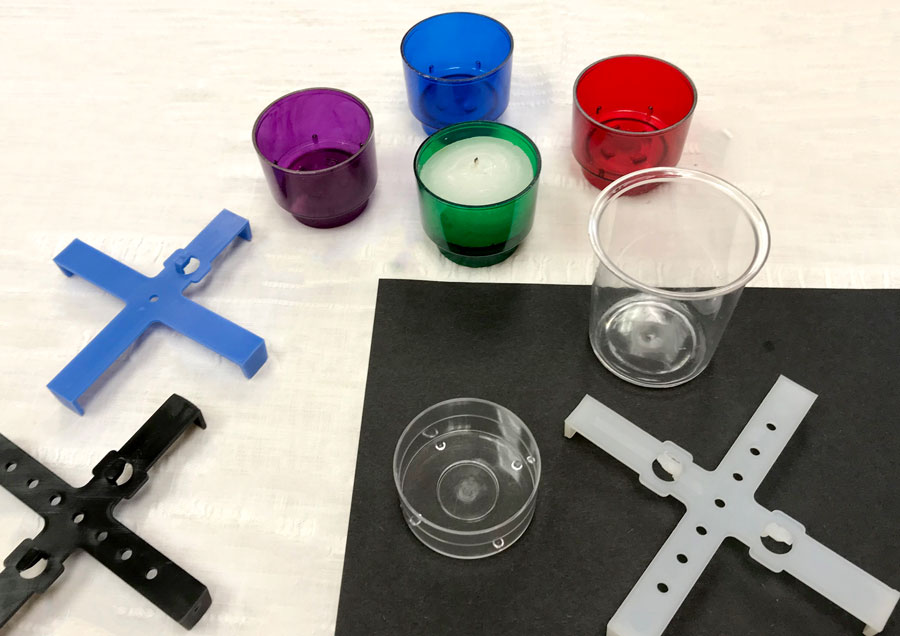 We supply in PVC and polycarbonate candle cups and tealights to a number of candle manufacturers and suppliers. We generally stock our open tooling tealights and votive candle cups in clear for JIT delivery. We will be happy to quote colors for large volume orders.
Custom Colors Available
Large Volume Savings
Just In Time (JIT) Delivery
Contact us today for pricing, color information, or to request a quote for your custom plastic injection molding project!